Ford Cosworth BDG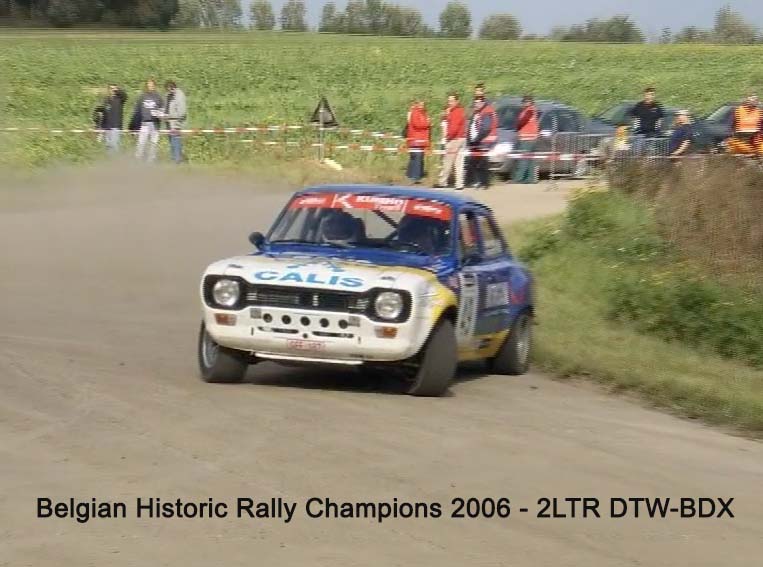 The founder of the company, David Wild has a long history in connection with this engine and all its derivatives, having for the first ten years of his career having worked for Brian Hart Ltd. 1970-1980 running the test cells and also building the works engines for Ford Competition's Rallying Department , based at Boreham Airfield. During this period, the forerunner of the alloy blocked 2 litre BD was developed by Brian Hart primarily for use in Single seater Formula 2 & Sportscar Racing. The engine was designated the 420S and was immediately competitive. The engine came to the notice of Peter Ashcroft, Ford UK's Competition Manager, and the rights to engine were purchased by Ford.
The engine was then developed by Brian Hart, initially in linered form, and later with hard chromed bores and then eventually with Nikasil plated bores. These evolutionary developments were fed into Fords Rallying program from the mid 70's and the engine was used in carburettored versions , Lucas Slide Injected versions, and latterly with Kuglefischer Injection. The result was a formidable force in national and international rallying when installed in the Mk1 & 2 Escorts.
After the formation of DTW Engines, in February 1980, the company continued its close association with Ford Competitions Department and supplied many engines throughout the 1980's to both Boreham and works supported drivers. We supplied engines for Ari Vatanen, Roger Clark, Bjorn Waldegard, John Taylor, Tony Pond, Bertie Fischer, Yves Lubet, Basil Criticos, Tony Fowkes, Tim Brise, Louise Aitken Walker & Mike Stuart to name but a few.
The company exclusively built the engine for Ari Vatanen's famous 'Black Magic' Mk2 Escort, perhaps one of the most memorable Escorts of all time, throughout the 1982 season, campaigned by Geoff Fielding's preparation company MCD, based in Widnes, in conjunction with Ford Boreham.
Since the 80's we have built numerous versions of the BDG for customers worldwide, competing in circuit racing, rallying, rallycross, and hill climbing with great success.
We pride ourselves in having a huge knowledge and depth of experience of this engine and all its derivatives.
We will be happy to provide quotations for any version of this engine, from 1.0 litre to 2.2 litres both normally aspirated and turbo charged.